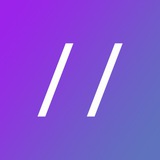 The Devs
Developers and programmers community on Telegram. With daily articles and resources related to programming, web development, design and more.
---
You need to like or dislike this entry before submitting a review.
Reviews (51)
Telegram is full of bots, groups and channels without much sense, the majority, but really the @thedevs channel along with my wife's chat are the only ones I don't have in silence, keep doing what you are doing, it really is worth it.
---
What a great channel who shares very knowledgeable documents. Thanks you keep up
---
Excellent, all the content is excellent, I'm very proud about you, very thanks for the help
---