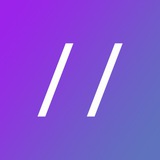 The Devs
Developers and programmers community on Telegram. With daily articles and resources related to programming, web development, design and more.
---
You need to like or dislike this entry before submitting a review.
Reviews (37)
In some period of diet from information overload, this is the only one channel that survives on my Telegram account :) very good job done in a very nice way! Thank you the devs!!
---
All of your members aren't JS fans. انقدر گیر نده به جاوا اسکریپت :)
---