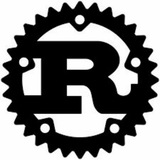 Rust
Rust programming language group is a community of rust developers who are eager to learn rust by doing live projects and collaborative learning. This group is open to all (*not for spammers), people hereby share valuable resources and grasp necessary knowledge to sharpen rust programming skills. Hope to see you with us.
---
You need to like or dislike this entry before submitting a review.
Reviews (8)
People are friendly and admins are active. Discussions happen all the time. Good to be in even if you don't know much.
---
Fantastic activity in last month. Hope more members across world join.
---
Nice place for rustaceans to hang out and learn from others in the community. :)
---