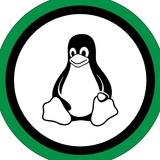 Linuxgram
News and information from the Linux world.
---
You need to like or dislike this entry before submitting a review.
Reviews (106)
genericspider
The owner spams crypto referral link advertisements and encourages users to use crypto made from the link towards donations if they didn't know what to do with it. They said it was for "education" (it was literally just a referal link, not anything helpful for new people). The owner deleted comments criticising the practice and banned commenters (me included) from commenting.
---
neb 🇳🇴
I enjoy browsing @linuxgram to get relevant news and good tips'n'trix. Nice flow!
---