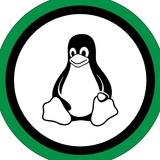 Linuxgram
News and information from the Linux world.
---
You need to like or dislike this entry before submitting a review.
Reviews (43)
Aleecode 081915445524
good informations, very helpful. i just have @linuxgram as my information update
---
ٰمـــۙـر؏ــۖـــودۦ ﮧٰ®
It's a good channel , and they share many tec information for people . I think it's one of the best channels for linux.
---