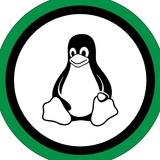 Linuxgram
News and information from the Linux world.
---
You need to like or dislike this entry before submitting a review.
Reviews (59)
Please I am trying to help for people who want to learn Linux so I started a group .. teaching Linux and it's security with a bunch of course and clearing their douts please share the group on your channel ... I already posted about your channel on my group.. Thank you... https://t.me/linuxsecuritygroup Share it..
---