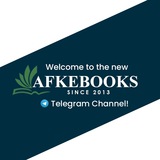 Afkebooks - All Medical Ebooks
Afkebooks provides medical ebooks, video courses, medical subscription accounts (Uptodate, Sanford...), and newest Qbank (UWorld, Amboss, SmashUSMLE, BoardsandBeyond...) at the lowest price ever. You can find all medical materials you need on our site.
---
You need to like or dislike this entry before submitting a review.